How to Choose LED Track Light Types?
There are some basic factors to consider when choosing LED track light types. There are three types of track for Track Lighting. These are Halo, Juno, and Lightolier. The terms come from the manufacturers that set the standards for each type.
The types of track and their accessories are not interchangeable, so make sure you choose wisely.
The H-type Track is the only track system with a dedicated grounding bus bar. Don't worry though, the J-type and L-type tracks are still grounded. They accomplish this through a grounding channel in the track, meaning it's built into the track's body. This just means that H-type Track have an edge when it comes to grounding.
You can read more on the installation of Track Lighting here.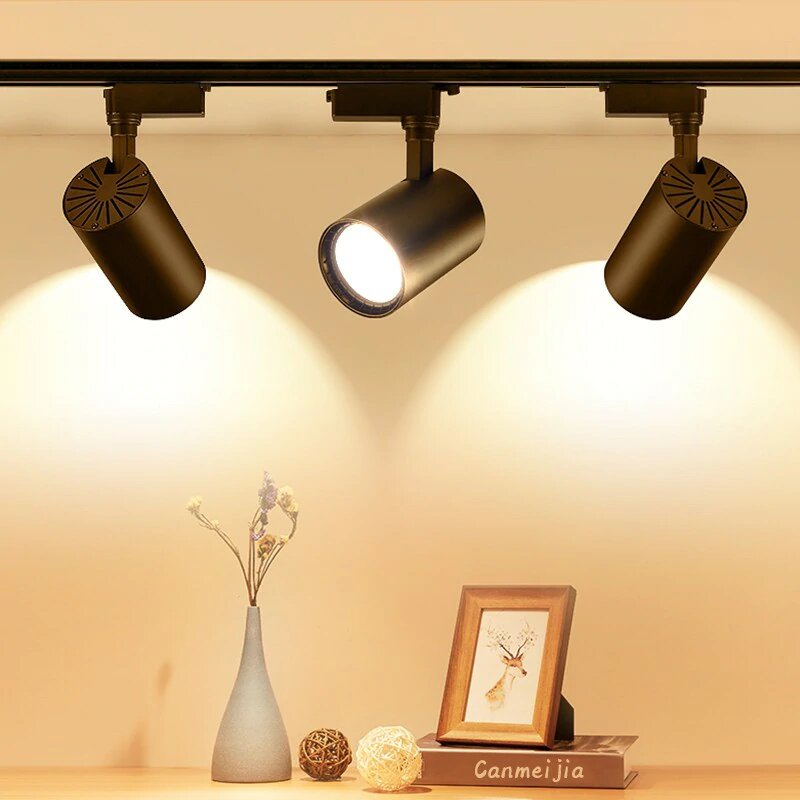 Linear track is the most practical and therefore the most common type of track.
It's available as straight lengths of track, usually in 4-foot or 8-foot lengths. A single linear length of track has space for several lights.
Linear track is also the easiest type of rail lighting to install.
Single or Dual Circuit Track (Linear Track)
The different types do have some similarities. For instance, all three standard track types can be single or dual circuit and all have similar accessories to allow customized layouts.
Single Circuit means all the track fixtures turn on and off together.
Dual Circuit means that you'll have more control over the track fixtures by being able to turn on a set number at a time.
Say you're using track fixtures to accentuate the details of a particular painting in an art gallery, but don't need the rest of the fixtures to turn on as well. With a Dual Circuit Track, you would be able to turn on just the fixtures aimed at that painting. Therefore, it would be wiser to opt for a Dual Circuit track that can provide that versatility. 
The fixtures on a fixed track lighting can't be moved along the track, but they can still be angled to direct light where you want it
The light track or bar hangs from a ceiling standoff and is available straight or curved.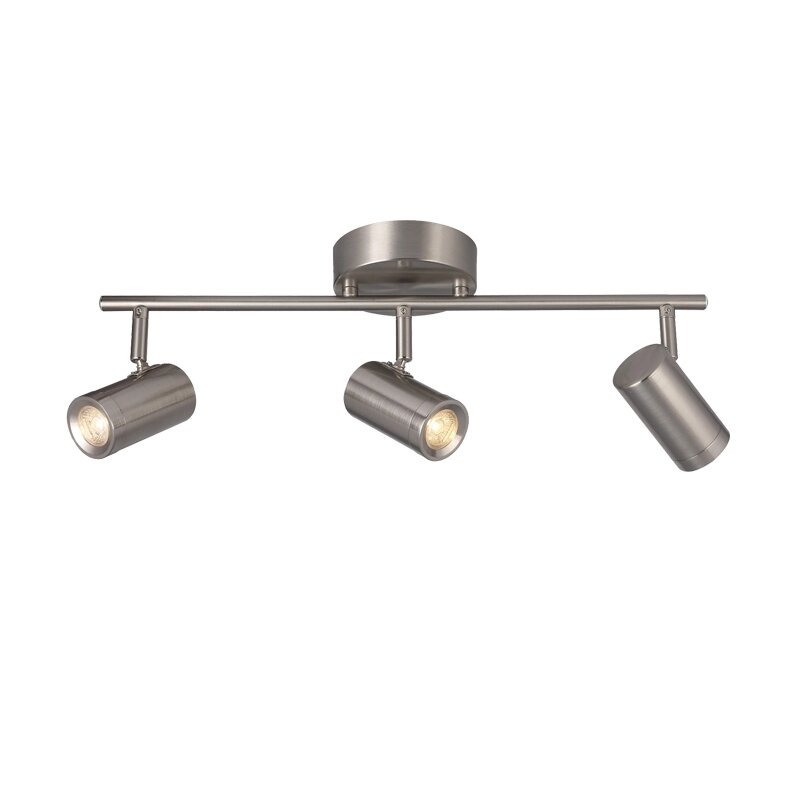 Swing arm track lighting fixtures are equipped with one or more fixed track lighting "arms" that swivel on a joint. Like fixed track lighting fixtures, the lights cannot be moved along the track, but with their swinging arms and angling capabilities, they have a full range of motion.
The signature feature of a monorail track lighting fixture is the flexibility of its track. Not only do its lightbulb heads slide along a track, but the track itself can also be curved and shaped to look however you want. Monorail tracks, like fixed and swing arm tracks, hang from a single ceiling mount.
Track heads are normally used for spot lighting, wall wash fixtures, ambient fixtures and applications where you need directional light. This type of light is a perfect solution for task and accent lighting projects.
Most track rails or bars are designed to accept several different types of track heads. Still, it's important to ensure that your track and your preferred head type are compatible before purchasing. The head is simply the fixture that holds the light bulb. It's held up to the ceiling by the track.
Track lighting heads come in a wide variety of materials, colors, and styles, so you're sure to find a set that will match your track and your room design.
Here are some of the more common Track Heads: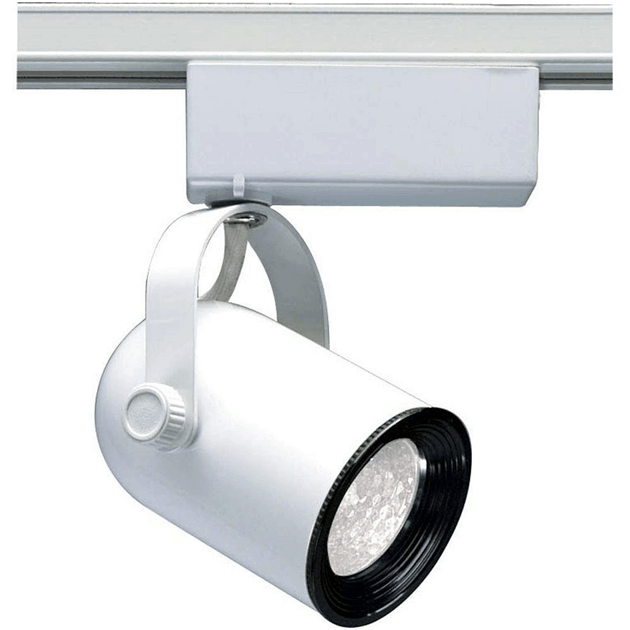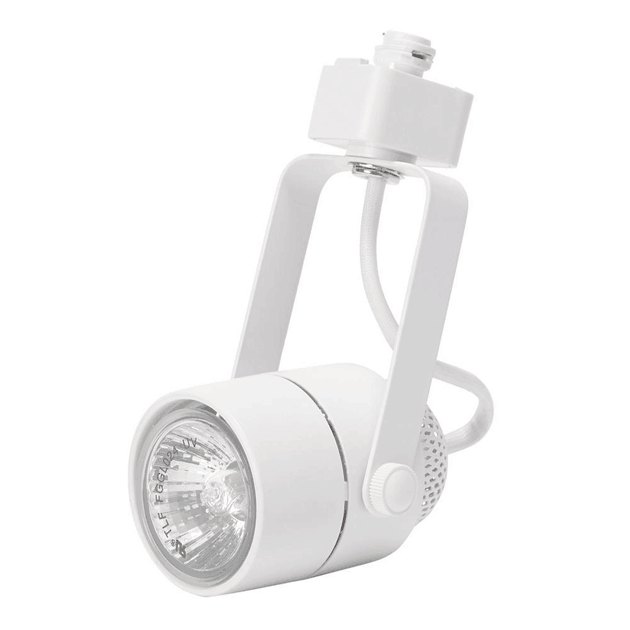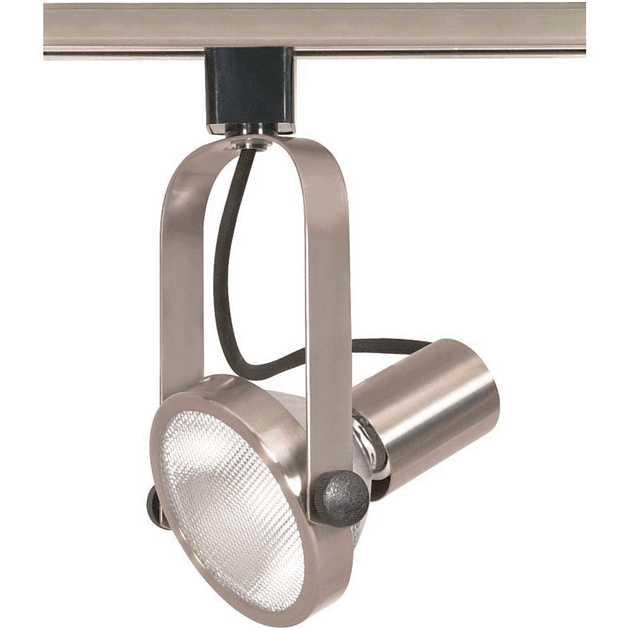 Most track heads are relatively industrial regarding looks. Those that want something more decorative should consider a pendant. Elegant and stylish, pendant lights hang down from a cord to illuminate the area below them.
Though pendant lights can't be positioned like heads, their bulbs are typically surrounded by a glass or metal shade that can add a decorative element to your space. They are one of the best track lighting options for an office or kitchen. They can also be applied as an ambient light source.
The average prospective user definitely lacks the technical expertise needed to properly identify and plan an LED solution that is the most suitable for his or her needs. Consequently, the intervention of a consulting firm that is capable of guiding the prospective clients in making the right decision is therefore by all means necessary. 
123 LED Lighting is an example of such a company. It basically tests, evaluates and guides consumers in purchasing the right LED equipment. To get started, you can visit our website 123 LED Lighting or Contact Us. A member of its customer care department is always on standby and very eager to receive any incoming inquiries and act on them as soon as possible.